Celebrate Parenthood With A Special Treat From Us
Thank you moms and dads, for all that you do for your kids! Celebrate parenthood with us and shop now to enjoy up to $50 off and an extra 5%*. Receive attractive free gifts worth up to $119 with a minimum spending*. This promotion is available exclusively on EnfaShop. Limited redemptions only.
Extra 5% OFF*
with minimum spend of $280
Apply code at checkout.
Free Gifts with Purchase*
While stocks last!
Fjallraven Kånken Sling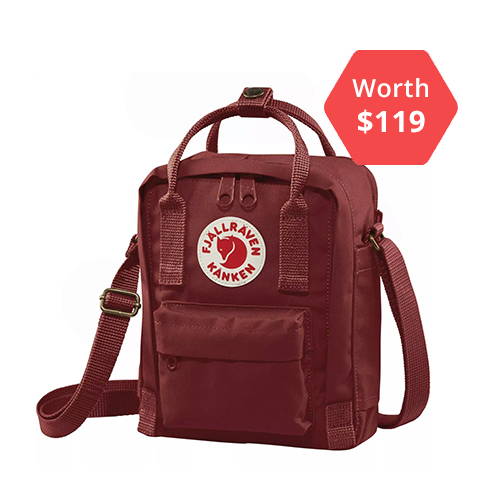 Minimum spend of $400
Shop Milk Formulas
Single Tins & Bundles Available
Formulas By Age
 

Easy Digest
 

Pregnancy &
Lactation Support
*Terms &Conditions
Promotion:
Promotion starts on 22nd February 2021 (9am) to 2nd March 2021 (8.59am).
Only applicable for Enfagrow A+ Gentlease Stage 3, Enfagrow A+ Stage 3, 4, 5 and Enfamama A+ products.
While stocks last.
Discount:
Up to $50 off selected products (refer to point 1, "Promotion", for product selection).
Gifts with Purchases:
Get a free Fjallraven Kånken Sling worth $119 with minimum spend of $400.
Only redeemable via EnfaShop and Enfamama A+ Club App.
Gifts are not stackable.
Vouchers:
Extra 5% off with minimum spend of $280. Promo code F21THX05
Every order can only have a maximum of 1 voucher to be applied.
There is strictly no stacking of vouchers, i.e. using 2 vouchers at the same time.
The voucher code will only be utilised if the code is successfully keyed in upon checkout by the customer manually.
Due to technical restrictions, we are unable to input the voucher code on your behalf during checkout or once the order has been made.
Currently, the voucher code will not be automatically keyed in upon checkout.
Product Expiry:
All products sold through EnfaShop SG has a minimum of 6 months' expiration date unless otherwise stated in the product listing page.
Disclaimer:
We reserve the right to amend the above terms from time to time and you are encouraged to check the campaign page for the latest terms.
**Mead Johnson & Company claim based in part on Value Sales data reported by Nielsen for the Children Nutrition Milk Formula category across measured off-premise retail channels in 27 countries for the 12 months ending June 2017.