You're new to breastfeeding and you often wonder if your milk supply is sufficient. Or perhaps you are pregnant and wondering if you will be successful in your breastfeeding journey. Mums, you're not alone. We know breastfeeding is no walk in the park. But we also know just how reassuring it is for a mum to see a greater volume of milk. We've been there, so we're here to tell you about the factors that impact your milk supply and what you can do to boost your low milk supply!
How to Boost Low Milk Supply?
1. Drink Up!
If you're breastfeeding, I'm sure you experience a perpetual thirst that's almost insatiable. That's why you might need to have water parades, army style!
Experts recommend that a breastfeeding mum should aim for about 16 236ml cups a day1. It sounds like a lot but all you've got to do is grab a glass to drink each time you nurse. Change up your drinks with fresh juice, non-caffeinated tea and milk.
2. Rest Well & Manage Your Stress Levels
Did you know that stress is the number one killer of breastmilk, especially in the weeks right after delivery? As your body is going through a period of great adjustment and lack of sleep, rising levels of hormones such as cortisol can cause low milk supply.
It's important to ensure that you get sufficient rest and manage your stress levels. It is super important to take care of yourself as you embark on your motherhood journey.
3. Eat a Variety of Nutrient-dense, Whole Foods
Along with the insatiable thirst we mentioned, breastfeeding mums also experience insatiable hunger pangs! That's why on average, you are recommended to eat a good 500 calories more to ensure you don't have low milk supply.
In addition, the need for specific nutrients such as protein, vitamin D, A, E, C, B12, selenium and zinc increase2.
4. Increase quality and supply with health supplements for no diet is perfectly balanced!
The bad news is – even if you take all the necessary steps, you may still experience low milk supply. The good news is that you can boost your milk supply with the aid of health supplements.
Have your heard of galactagogues? These are substances that promote lactation in humans and other animals. Herbs such as fenugreek and blessed thistle are commonly used as galactagogues3.
Having said that, we know that not all mums fancy consuming herbs. That's why we are here to tell you more about UpSpring's Milkflow Fenugreek & Blessed Thistle capsules.
Mums, we understand your concerns when it comes to taking health supplements. But you can have the peace of mind in knowing that UpSpring products are mom-invented, science based, innovative solutions. UpSpring does not believe in just putting claims on a label. Everything on UpSpring label is thoughtfully hand-selected by a team of scientists and medical professionals, many of whom are mums themselves!
Here's what UpSpring's two herbal breastfeeding health supplements offer you: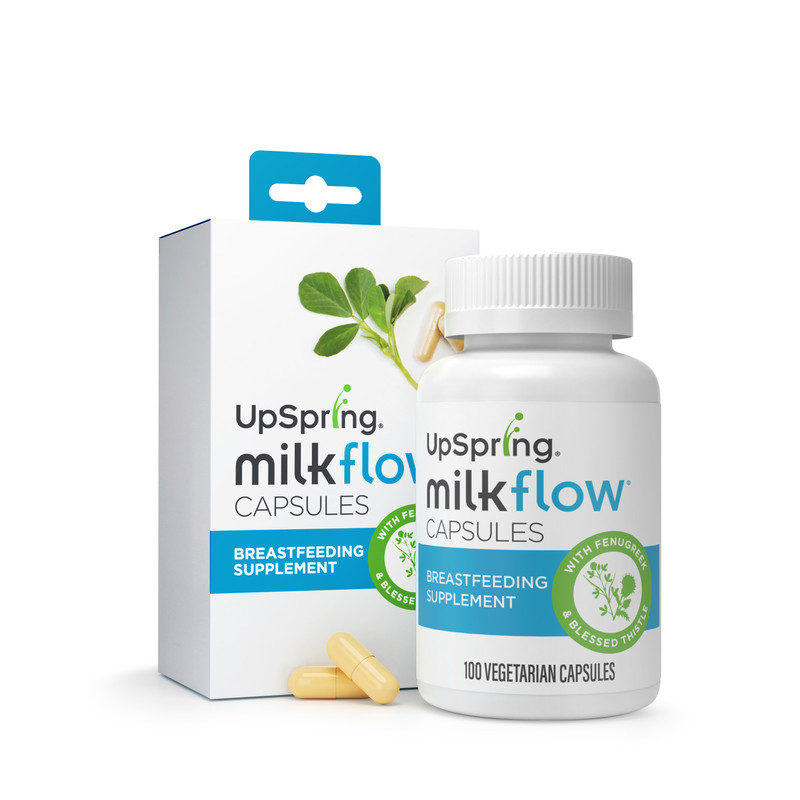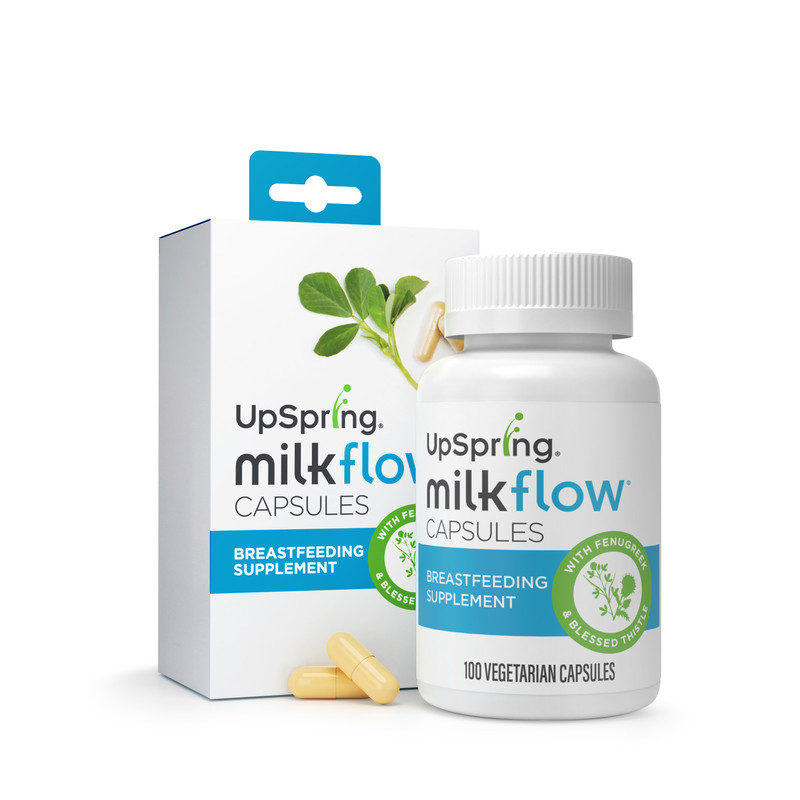 1. Milkflow Fenugreek & Blessed Thistle Capsules
A proprietary blend of three herbs known to help with milk supply: fenugreek, blessed thistle, and anise.

Concentrated herbal formula delivers the equivalent of 1,800 mg of Fenugreek in each capsule

Take 1 to 3 capsules per day to help support milk production

Suitable for vegetarians - dairy-free and soy-free too

Lactation consultant recommended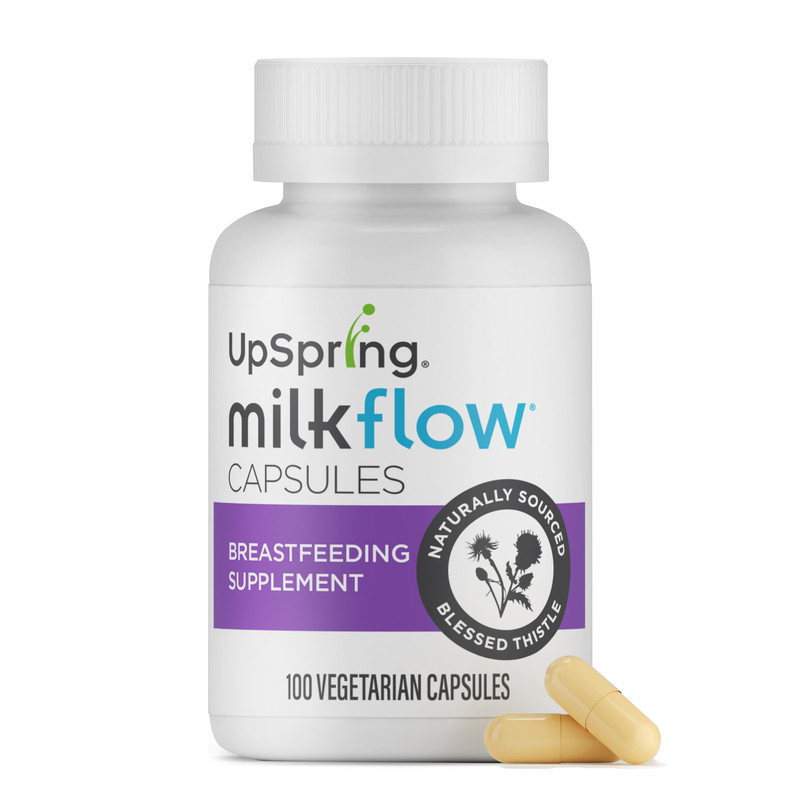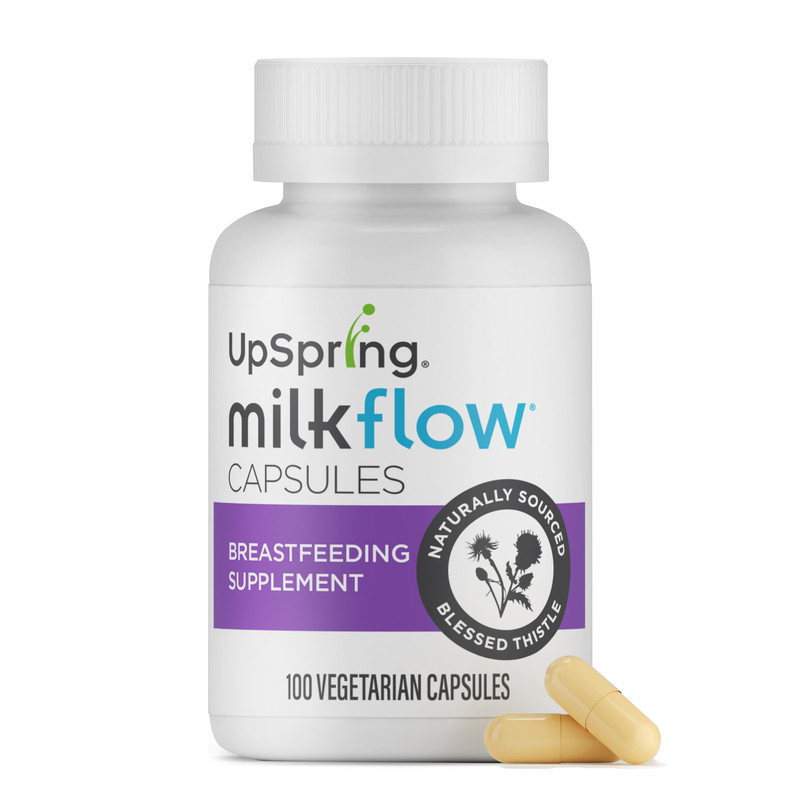 2. Milkflow Blessed Thistle Capsules
Alternative for those who want to avoid fenugreek

1000mg of Blessed Thistle extract in each serving

Includes a digestive aid to help with digestive health

Take 1 to 3 capsules per day to help support milk production

Can be used anytime a mum is looking to increase milk supply

Made with naturally sourced herbs, vegetarian, non-GMO and gluten free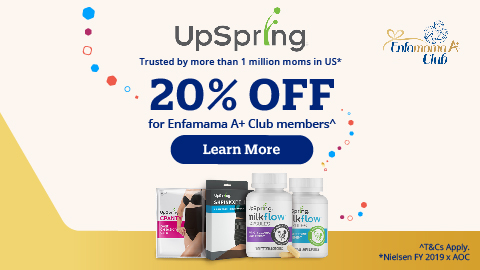 Favoured by more than 1 million mothers in the United States4, UpSpring offers a range of products to help increase your low milk supply. UpSpring health supplements are made entirely from naturally sourced ingredients that are safe for consumption for mums and babies, so you really don't have to worry.
UpSpring products are truly where intuition meets innovation. The company is mom-founded and mum-run, and the products are made for mums, by mums! The products are just one click away, and you can conveniently make your purchase on Lazada.
Mums and mums to be don't worry yourself too much over low milk supply concerns. Take the necessary steps, health supplements, and most importantly have a support network to fall back on for times that it all seems a bit much. Hang in there, mama!