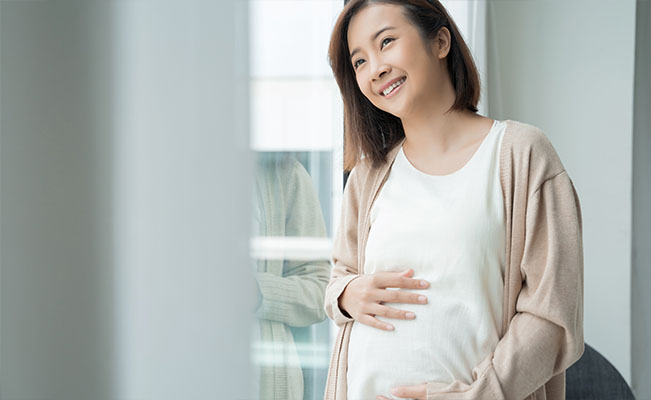 Worried about how your body changes during pregnancy? Read on to find out what changes to expect, how you can accelerate post-partum recovery and feel better in no time!
Congratulations, mama! You've are about to have a baby. That's great! Your life is about to change and so is your body - the postpartum belly, the widened hips, you know the story. While it's all part of the process, we also know you're anxious about your recovery and often don't know where to start. Well, having been there, we're here to tell you how you can speed up your postpartum recovery process and feel better in no time! Yes, it's possible!
Understanding How Pregnancy Changes Your Body
Needless to say, during pregnancy our bodies are undergoing tremendous change! The changes take place in response to factors such as hormones, increase in total blood volume, weight gain and increase in fetal size1.
As mums, I'm sure we expect these changes during pregnancy. What we aren't always mentally prepared for is for some of the changes to remain after the pregnancy.
So here are some of the more obvious changes (that remain after giving birth) and why they happen:
1. Weight Gain
A significant amount of weight gain from pregnancy is due to increased fluid retention. The additional weight and gravity during pregnancy slow down the circulation of blood and bodily fluids, thus causing water retention2. This causes us to experience swelling of the face and limbs.
And of course, our bellies grow to accommodate our growing uterus and it doesn't go back to pre-pregnancy state so soon!
2. Hair and Nail Changes
This is one of the more positive changes. Pregnancy sees many women having thicker and more lustrous locks than they usually do. Nails grow faster than usual as well, although we're not sure if you're up for manicures with everything else that's going on.
The downside is that while hair growth returns to normal after giving birth, many women experience hair loss or shedding up to a year postpartum as hair follicles and hormone levels regulate themselves2. Don't be too alarmed, eventually things go back to normal!
3. Looser Ligaments
During pregnancy, the hormone 'relaxin', is produced by the ovary and placenta. In preparation for childbirth, it relaxes the ligaments in the pelvis and widens the cervix3.  Relaxin remains in your body for up to 5 months after you give birth. This causes us to be at greater risk for sprains and strains3 so we must be careful when getting back into an exercise routine.
Apart from applying creams, we can't do much about these changes. Neither can we do much about postpartum hair loss, except to allow our bodies to resume normalcy over time. But there are some things we can do to accelerate the recovery process!
The Road to Recovery!
1. Don't Fret About The Weight
If you're looking at celebrities bouncing back in a matter of days, don't! Be kind to yourself and have reasonable expectations. Not all of us have personal trainers and dieticians at our disposal, so take it one day at a time! Enjoy the beautiful journey with your baby.
2. Eating a Healthy & Balanced Diet 
Don't be in a hurry to go on a diet just yet. Your body is still recovering, and you need to fuel it with a healthy, nutritious, and balanced diet. Avoid snacking and adding blank calories. Instead, drink plenty of water, and add plenty of fruits, vegetables and wholegrains to your meals!
3.  Do the Kegels
Did you know that delivery can cause some bladder leakage due to the process of childbirth? Performing Kegel exercises can help strengthen your pelvic floor muscles so you regain bladder control more quickly.
4. Postnatal Massage & Belly Wrapping
If you had a VBAC delivery, postnatal massage is a great idea. It relieves pain and soreness and helps regulate postpartum hormones. It also helps to drain fluids and reduce swelling. Need we mention that it gives you some time to yourself to relax?
Along with postnatal massage comes the postnatal belly wrap. If you're worried about the discomfort or difficulty that comes with traditional belly binding, here's a great solution for you: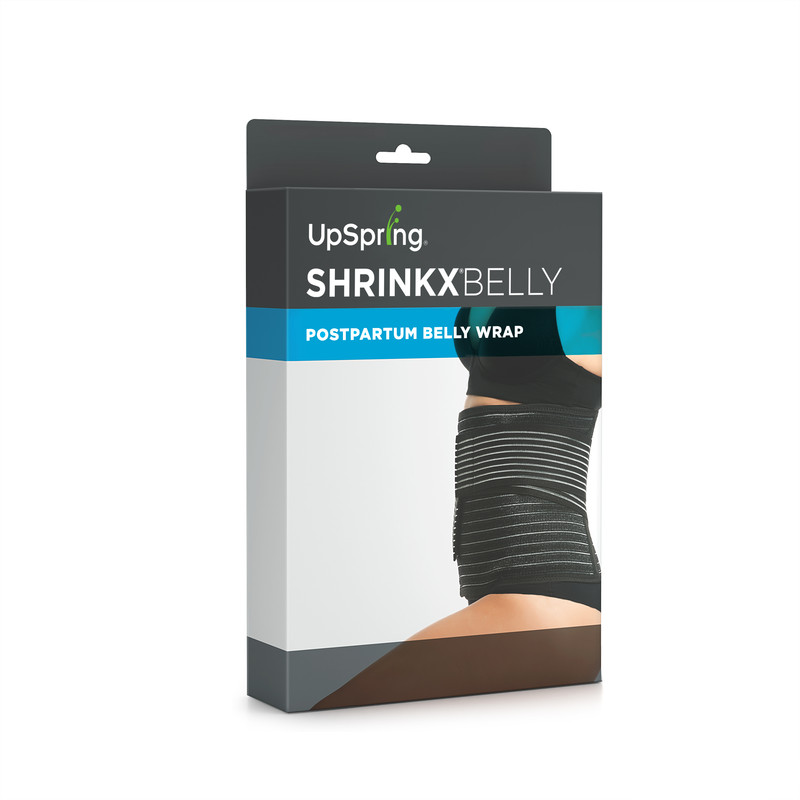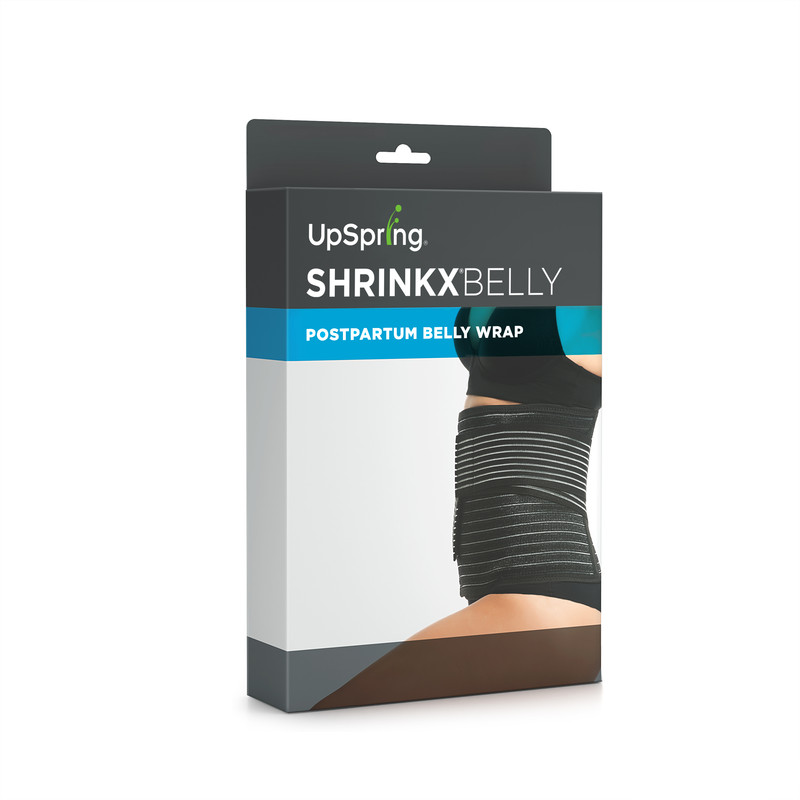 1. UpSpring Shrinkx Belly Postpartum Belly Wrap
These products are made by a team of mums who believe in creating innovative solutions for every stage of motherhood. The products are made by a team of scientists and medical professionals, many of whom are mums themselves! They believe in finding solutions to bring you less angst and more joy in this journey of motherhood!
The Shrinkx Belly Wrap (available in nude and bamboo charcoal material) offers a quick fix to help accelerate the postpartum recovery process. Here are some of the benefits:
Supports core abdominal muscles and uterus after childbirth

Reduces swelling and bloating after delivery

Built-in backbone supports your lower back and helps improve your posture

Slims your belly and waist

Helps you get back into your favorite pre-pregnancy clothes

Adjustable triple compression allows you to customize the fit

Made of latex-free, breathable mesh fabric so don't worry about comfort!
You can start wearing the wrap immediately after delivery. It's best to wear it as much as possible both day and night for best results.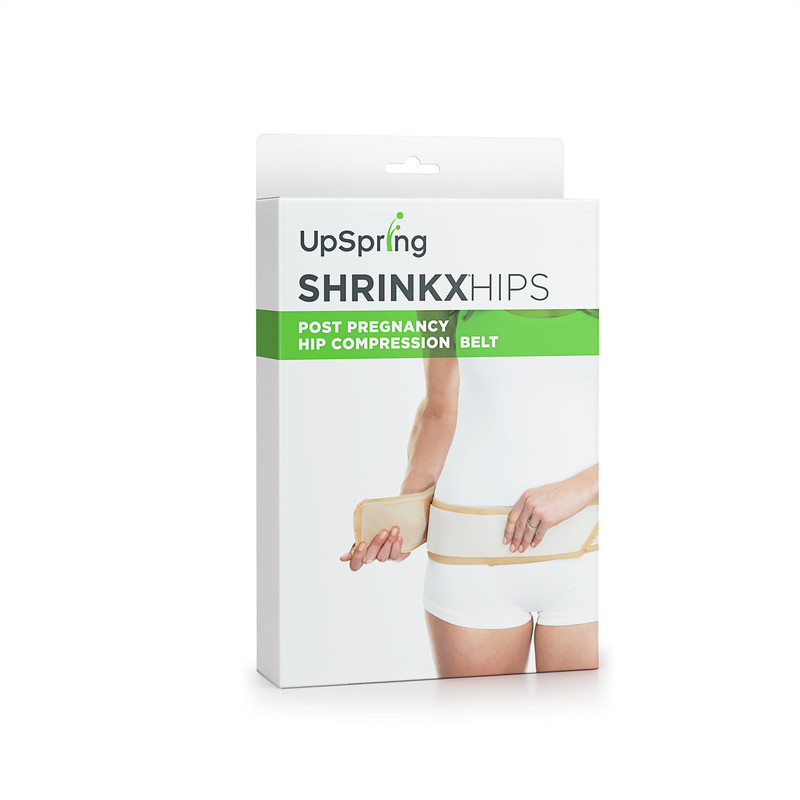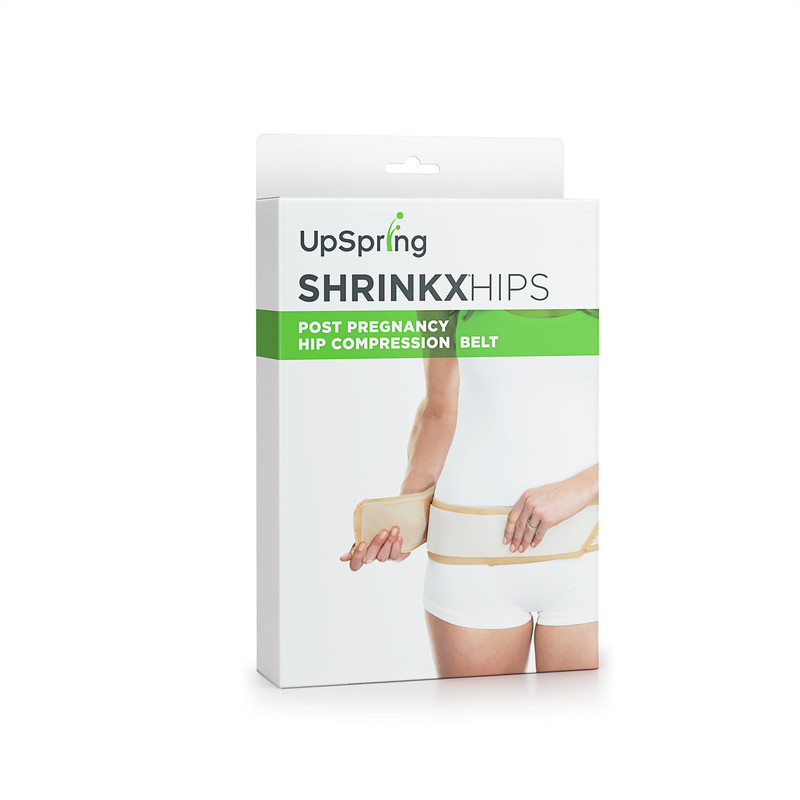 2. UpSpring Shrinkx Hips Ultra Post Pregnancy Hip Reduction Belt
Patented postpartum compression band helps to narrow your hips

95% of mums who used this returned to their pre-pregnancy size after wearing Shrinkx Hips

Provides support for loosened pelvic joints and ligaments caused by the relaxin hormone

Adjustable triple compression

Made of soft Nylon and Spandex

Can be worn for over 12 hours per day through 8th week post delivery
Shrinkx Hips must be worn in the first 8 weeks postpartum while the hormone that causes joints to loosen during pregnancy is still present.
Fun fact – this was invented by a mum who is also a competitive bodybuilder!
Mums, while there are some parts of postpartum recovery that are beyond our control, these are some simple steps we can take to accelerate the postpartum recovery process. Shrinkx products are science-based solutions, invented by mums, for mums who really and truly understand your concerns.
We shouldn't worry too much about the changes that our bodies undergo during pregnancy, as they are normal and a small price to pay for our bundle of joy! Instead, we should focus on enjoying a happy and healthy pregnancy and look forward to the recovery process when it comes.
UpSpring Shrinkx products are available online. Click here to explore UpSpring's birth and recovery products.